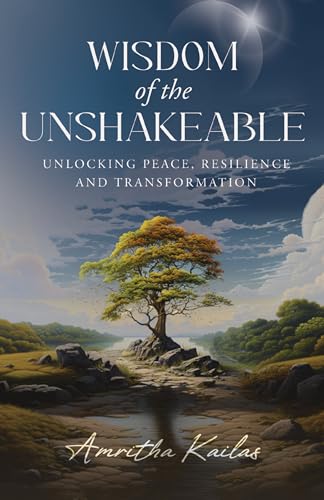 Are you ready to unlock lasting emotional wellness and embark on a transformative journey towards resilience and purpose?
Dive into the transformative pages of 'Wisdom of the Unshakeable,' an indispensable guide to attaining emotional well-being and life-altering transformation. Amritha Kailas, a certified Life and Success Coach endorsed by Jay Shetty and the voice behind the influential podcast 'The Peace Bridge Talk Show,' invites readers on an illuminating journey rooted in the timeless teachings of the Bhagavad Gita.
In a world besieged by emotional turmoil, this book unveils the secret to rising above pain and discovering lasting serenity and purpose. Through the lens of ancient wisdom, readers are empowered with a resilient mindset that fosters growth and strength. Offering mindfulness-driven strategies, profound meditations, captivating stories, and practical examples, Kailas furnishes a holistic toolkit for self-management and relationship enhancement.
With a profound commitment to positivity, peace, and resilience, 'Wisdom of the Unshakeable' is a beacon of enlightenment in the modern era. Kailas's clear, logical approach speaks to readers of all walks of life, providing them with the tools to cultivate mental well-being and transform their lives.
Whether seeking personal evolution or a path to tranquility, this book is an essential companion on the journey to emotional mastery. Grab your copy today! $0.99 on Kindle.