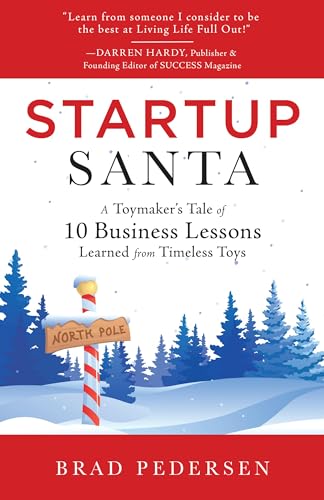 Learn the hard-won business wisdom by award-winning entrepreneur and business coach Brad Pedersen, discovering how he built, crashed, and then rebuilt a thriving toy empire before launching environmental enterprises committed to a triple bottom line.
Startup Santa takes you on a captivating adventure through Brad Pedersen's extraordinary life, offering a one-of-a-kind "how-to" guide to entrepreneurship. Unlike any other business book, this narrative explores ten essential lessons derived from iconic toys that will inspire and guide you on your own entrepreneurial journey.
From the timeless appeal of G.I. Joe to the simple yet brilliant Hula-Hoop, this book reveals the fascinating stories behind these beloved toys and their profound lessons for success. $9.99 on Kindle.