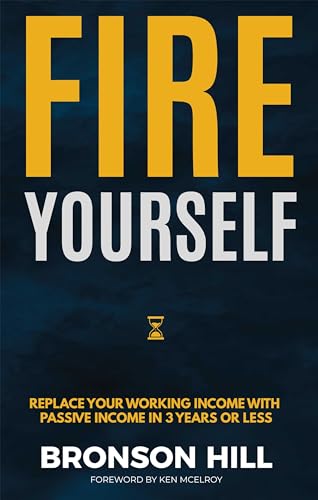 Fire Yourself and discover the roadmap to financial liberation.
Fire Yourself offers a practical guide to achieving financial independence through passive investing in alternative assets. The book challenges traditional beliefs and presents a roadmap to replace income while enjoying time freedom.
Hill shares his personal journey, from leaving a high-paying corporate job to pursuing passive income opportunities. He candidly discusses his failures and successes in various investment approaches, including options trading and single-family rentals. Inspired by a chance encounter with a multifamily apartment investor, Hill discovered the power of passive real estate investing.
The book explores the realm of passive investing, debunking myths and providing insights into alternative asset classes. Readers gain knowledge about commercial properties, industrial properties, and multifamily apartments. Hill emphasizes the benefits and considerations of each, empowering readers to make informed investment decisions aligned with their goals.
In addition to financial insights, the book helps readers uncover their motivations and desires. By clarifying personal goals and legacies, readers gain a sense of purpose throughout their wealth-building journey. $0.99 on Kindle.