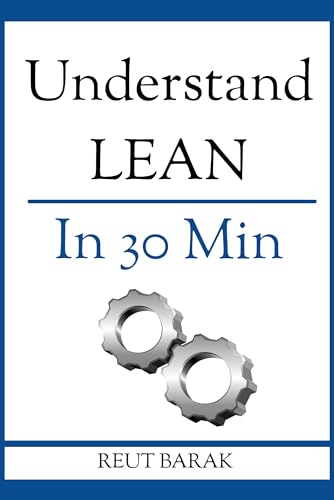 This is the most accessible teaching Ive come across on Lean or any continuous improvement methodology. I used it to train junior staff involved in our continuous improvement cycle and we keep referring back to memorable moments in the book to reinforce learning. Its the best aid Ive ever found for developing the mindset and soft skills required for successful transformational change, and its the perfect starting point if you want to learn the technical tools of Lean too. Gavin Sillitto, Transformation Programme Lead at Gatwick Airport
A great place to start your lean journey with the nuts and bolts of lean. It will open your mind to a much better way of working together to serve customers and whet your appetite to learn more. Dan Jones, author of The Machine that Changed the WorldA clear and efficient explanation of some of the most important ideas in management. This book would help workers in every organisation that wants to promote operational efficiencies. Dr. Steve New, Associate Professor of Operations Management, Sad Business School, University of Oxford
An excellent introduction to Lean for the busy executive or new practitioner. Youll take away ideas you can use immediately, and wonder why all businesses arent run this way. William Maloney, Six Sigma Master Black Belt, Director, Hungry Mushroom Consulting
Struggling with Lean Six Sigma concepts? Don't have time to read 5 books just to get it?Here you'll learn Lean the EASY WAY! Find out how Toyota, a failing company, about to fire workers and struggling with financial loss became the number one company the world of car manufacturing. How did they do it? How did they face the severe circumstances and win?
Easily grasp the main elements of Lean:
Just in time productionContinuous ImprovementEliminating wasteLean employee culture
And learn the basic Lean tools:
KanbanKaizen5 Whys7 Wastes Muda5SSMED, or Quick Die Change (using Formula 1 as an example no kidding) AndonCustomer ObsessionProcess MappingGemba WalkPareto EffectSix Sigma $3.99 on Kindle.