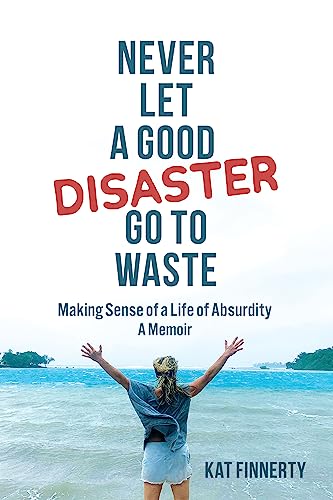 When her husband leaves her on her 40th birthday, only hours after radical surgery to cure her "incurable" disease, Kat Finnerty's world is shattered.
But then something remarkable happens. She overcomes his betrayal in 12 hours. It's almost as if her absurd, disaster-prone life has been arming her with the superpowers to master her disaster.
So begins Kat's astonishing and inspiring true story. Spanning the globe from her hometown of Toronto to the rugged outback of Australia, Kat discovers from an early age that being gifted with nine lives isn't enough to offset her suffering. She sets out on a high-stakes adventure to squeeze more meaning and purpose from her life, only to be cruelly struck down at 24 by a crippling disease.
Kat contemplates the unthinkable. Until fate intervenes in the form of a tattooed Maori Buddhist teacher, an unorthodox Canadian yoga guru and a Zen motorbike-riding spiritual renegade. They open her eyes to the truth about suffering.
And this changes everything.
Just like the pieces of a giant jigsaw puzzle, the lessons from Kat's catastrophes slot into place to reveal the bigger picture. She transforms herself into a master of disaster and ultimately cures her "incurable" disease.
Infused with humour and the wisdom of Buddhist and Stoic philosophy, this life-changing memoir will move, inspire and empower you to never let a good disaster go to waste. $0.99 on Kindle.