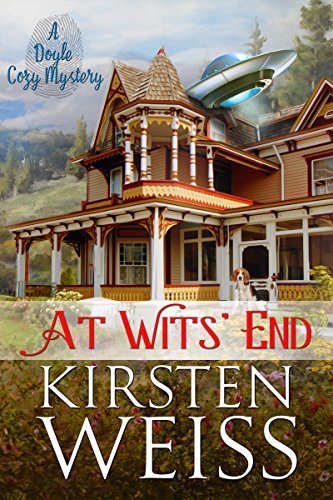 A cozy mystery that's out of this world…
Men in Black. Conspiracy-crazed old ladies. Can a clueless innkeeper catch a killer … and stick to her carefully crafted schedule?
When control-freak Susan Witsend inherits her grandmother's UFO-themed B&B, she's ready to put her organizational skills to the test. She knows she can make the B&B work, even if there is a faux-UFO in the roof. After all, what's not to love about a Victorian nestled in the high Sierra foothills?
None of her carefully crafted policies and procedures, however, can prepare her for a corpse in room seven – the body of her small-town sheriff's ex-husband. Good thing Susan has her own plans to solve the crime.
But is there a government conspiracy afoot? Or is the murder a simple case of small-town vengeance?
Susan must keep all her wits about her. Because the killer isn't finished, and if she isn't careful, her fate may be written in the stars…