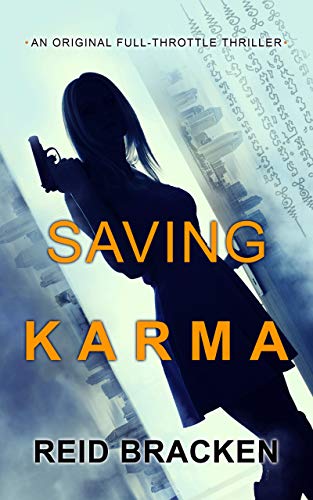 18-year-old Thai-American Bree Thomas is in deep doo-doo.
Thrown out of her adoptive home just before graduation, Bree is broke and homeless, her college ambitions are ruined, and her best friend, Juju, is in the hospital with a shattered face because of her.
So, when the shadowy Meng Foundation offers Bree a free college education once she completes a two-year altruistic apprenticeship abroad, she is all in, after they agree to pay for Juju's doctor bills as part of the deal.
But when the charitable foundation gig turns out to be grueling military-style training at an isolated jungle camp, Bree realizes she's signed up to carry out daring rescue missions into backwater hellholes, delivering enslaved men, women and children to the sanctuary of Meng's private walled city, New Lingyang.
Bree becomes enamored with saving the innocent downtrodden masses until discovering that behind the philanthropic facade of New Lingyang lies a shocking truth making her complicit in Meng's horrific global enterprise.
For Bree Thomas, it suddenly becomes a race against time to save the people she put in harm's way, rescue a young girl from a horrible fate, and uncover the real truth behind the death of her parents in Thailand years ago. $2.99 on Kindle.