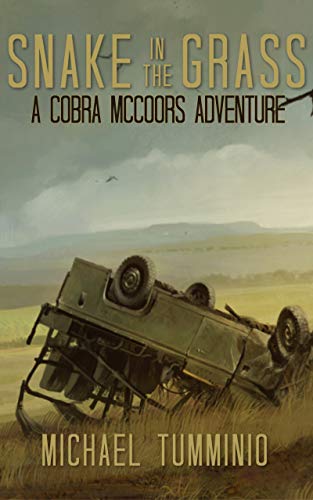 Left for dead in the African savannah.
Bloodthirsty mercenaries on his heels.
Dangerously low on gin.
Cobra McCoors is a tough former soldier who makes a good living by guiding tourists through remote Big Five country. He also mixes the best G&T this side of the Great Rift Valley.
When elephant poachers blow his Land Rover to Kingdom Come during a routine game drive, he's suddenly in for the fight of his life trying to get his clients out of the bush alive.
But it turns out that these are no ordinary poachers, and Cobra realizes that his black ops past has come back to haunt him. He'll need all of his skills, whatever weapons he can find, and most importantly, a few more limes. $0.99 on Kindle.