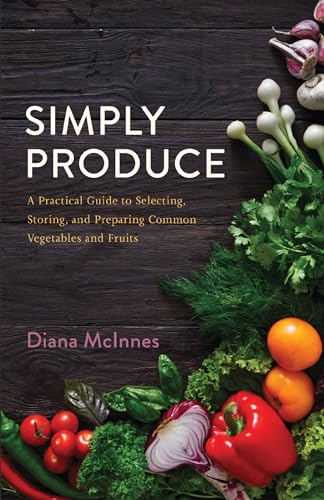 Simply Produce is your ultimate guide to selecting, storing, and savoring an array of seventy-seven fresh vegetables and fruits. This user-friendly book, complete with vivid full-color photographs, puts the power of nutritious and delicious eating squarely in your hands.
This book simplifies the art of selection and preparation. With easy-to-follow steps and straightforward techniques, you'll gain mastery over the lifecycle of your favorite produce, ensuring peak flavor, optimal nutrition, and extended shelf life.
Inside these pages, you'll discover essential cooking methods for vegetables and learn how to freeze fruits for long-term enjoyment. Seasonal availability charts help you make the most of nature's bounty year-round, while lists of organic and conventional options empower you to make informed choices. Fun tips and intriguing facts add an extra layer of fascination to your culinary adventures! $1.99 on Kindle.