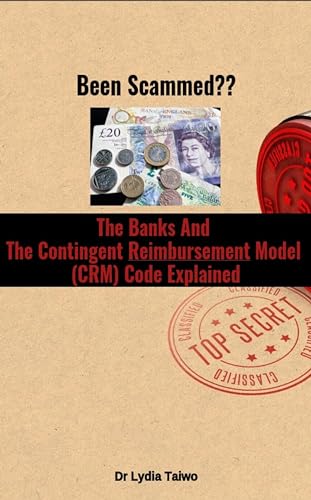 Becoming a victim of a scam is so debilitating and many times there is nowhere to turn to.
It is very important for victims of scams to know what to do, so as to be reimbursed by the banks.
Many people are not aware of the Contingent Reimbursement Model (CRM) Code to which 315 banks have already signed up to.
The contingency reimbursement model the banks have signed up to, indicates that banks reimburse victims of fraud and scams.
I hope this book helps to put some calm to your horrific situation as you follow the step by step process.. $1.21 on Kindle.