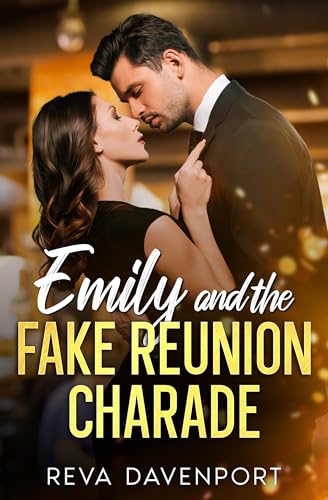 A Billionaires Ivy League college reunion and me giving in to be his fake date Welcome to my crazy life.
Im Emily Davis, an interior design visionary in the making. When a surprising opportunity lands me in a high-stakes charade with the towns brooding billionaire, Alex Winters, I'm thrust into a world of pretense and privilege that I never could have imagined.
Our charade begins as a means to an end, a performance designed to impress his Ivy League peers at his precious class reunion.
As we navigate this whirlwind of luxurious living, our fake relationship starts to blur the lines between pretense and reality. Beneath Alex's polished veneer, I uncover a depth and vulnerability that both intrigue and terrify me.
But just as our bond deepens, a shocking betrayal looms, threatening to unravel everything. I'm left wondering if our connection was genuine or merely a part of the act.
Does he truly have designs on my heart? And what secrets lie beneath the surface of his own? In a world of pretense and passion, I'll discover that nothing is as it seems." $0.99 on Kindle.