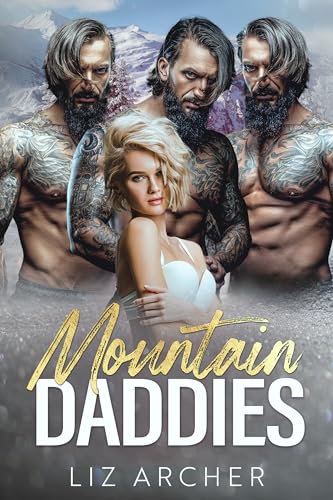 I'm snowed in with three smoking hot mountain brothers…
And now I've got a bun in the oven.
I didn't mean to trespass on their cabin.
Or for them to catch me in their bathtub while I was uhh… "blowing off steam."
But now I'm snowed in with three triplet brothers.
And there's nothing left to do but… them.
Ed is the oldest and bossiest triplet. I hate how my body obeys when he barks orders at me.
Ollie is the epitome of big, bad mountain man. He could huff, puff and blow the panties off any woman.
Artie is built like a giant teddy bear. I couldn't wish for a better cuddle buddy on these stormy nights.
Wrapped in their identically powerful arms,
I'm safe from everything but the raging fire between us.
But once the ice melts, will all three brothers still want to share me?
Especially now that my baby bump is growing…
And I have zero clue who the daddy is.
Mountain Daddies is a steamy standalone reverse harem romance that is guaranteed to keep you warm in all the right places. No cheating, no cliffhangers, ultra-swoony HEA guaranteed! $2.99 on Kindle.