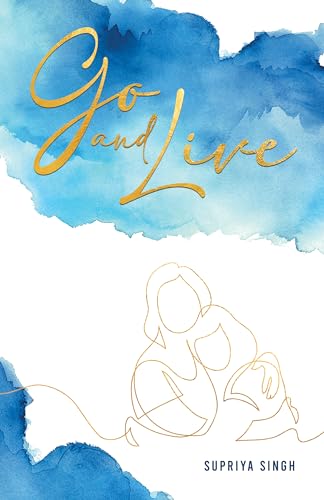 Are you ready to Go and Live?
This is a heartfelt book that mainly focuses on familial love. This story provides a glimpse of how enduring a mother's love is and how it influences the child to grow into a strong person that can withstand the challenges in life. Join Supriya Singh as she recounts real life experiences that foster her relationship with her mother and appreciate her mother's heritage.
Go and Live is not your ordinary mother and daughter story. This is a story that depicts the power of unconditional love intertwined with pain — a story of a mother who still feels the emotional pain and a daughter who embarks the biggest risk of her life with the blessings from her mother. As she goes through her journey filled with pain, struggles, and paralleled lessons from her mother, she also gains a deeper appreciation for her mother's country so much more. Through this story, you will discover the unwavering love of a daughter for her mother and vice versa.
In this book, you will learn:
The readers will learn that a mother's love is enduring and powerful in a way that it is natural, tender, and selfless. It is the kind of love that is unconditional and capable of overcoming crossroads and tribulations.
A mother's love symbolizes patience, bravery and willingness to take the risks and sacrifice for her child. The desire to provide protection to her child is unwavering.
It encompasses a number of things that make her one of the most vital people in a child's life. Through her unconditional love and incomparable guidance, a mother helps her child to overcome the toughest times of life through pain and grow into a kind and strong individual. $0.99 on Kindle.