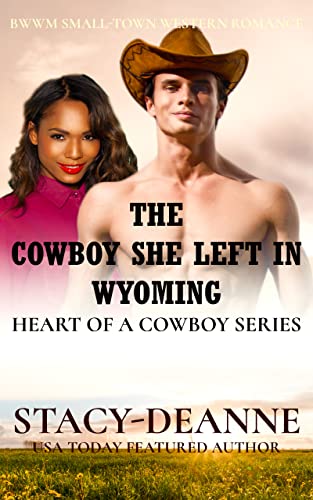 After returning to her small hometown of Jacobson, Wyoming after 13 years to attend her estranged father's funeral, successful NYC news anchor, Alana is enraged to find out her father left everything he owned including the family ranch to Russ Rivers, Alana's ex-boyfriend.
Fuming, Alana refuses to let Russ have her family's legacy and when she is trapped at his place during a blizzard, she uses every trick at her disposal to get him to hand over the ranch.
But Alana gets more than she bargains for when she can't fight the undying attraction she has for her first love and realizes her feelings for Russ are stronger than ever. Free on Kindle.