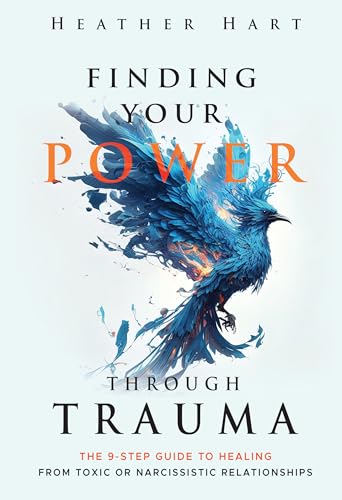 Discover the Path to Healing and Empowerment
Are you trapped in the painful aftermath of a toxic or narcissistic relationship? Do you long to break free from the chains of abuse and rediscover your inner strength? In Finding Your Power Through Trauma, Heather uses her story to offer a powerful, step-by-step guide to help women like you reclaim their lives and thrive once again.
Inside, You'll Find:
A Roadmap to Freedom: Take a transformative journey, starting with the courage to leave and guiding you through the challenges of post-relationship healing.
Tools for Transformation: Essential workbook exercises to deepen your understanding of both the narcissist and yourself, helping you apply newfound knowledge to your own life.
Rebuild Healthy Thought Patterns: Learn how to break free from abusive cycles, regain your sense of self, and build a solid new foundation.
Family Court Navigation: Learn the importance of communication strategies when in custody battles.
Conquer Triggers and Dating After Abuse: Navigate the world of dating with confidence and tackle emotional triggers.
A Bright New Beginning: Find inspiration in forgiveness, letting go of the pain, and discovering the profound purpose within your experience.
If you're ready to embark on a journey of healing, empowerment, and self-discovery, this guide is your beacon of hope. Reclaim your power and embrace the life you deserve. Finding Your Power Through Trauma is your roadmap to a brighter future. Free on Kindle.