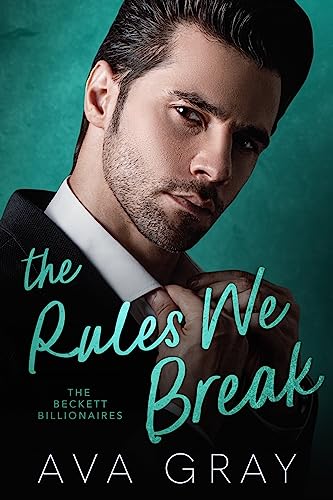 3 rules for protecting your best friends' little sister:
Never break the bro code.
Hands off the woman you're guarding.
Don't touch someone ten years younger.
And we broke them all…
Sierra Beckett is so off-limits I've never even looked at her twice. I'm best friends with her four brothers, and I do not have a death wish.
Unfortunately, Sierra and I are stuck in a safe house with one bed and a set of rules we can't help but break…
I know I should resist the temptation but I don't want to. Not with her… not until it's too late.
And once she's pregnant with my baby, her brothers will just have to accept she's mine now.
The Rules We Break is a standalone billionaire romance novel, part of the Beckett Billionaires series.
DIVE INTO THIS SIZZLING ROMANCE FOR FREE WITH KU! $0.99 on Kindle.