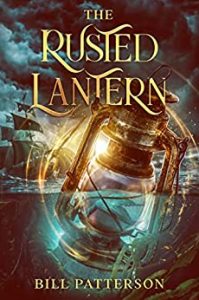 Pirates. Mermaids. Time travel. Adventure.
Jason is a modern-day teenage surfer in San Diego, California, raised by his single father. When he happens upon an ancient boat dock lantern high up in Sunset Cliffs, he's transported to the year 1858. Confused and trapped in this new time period, his adventure begins, the magic lantern guiding the way.
He's naturally drawn to the ocean where he crosses paths with a vicious pirate lord and his greedy crew as they attack a ship. As it sinks, Jason thinks he sees his mother on board—his mother who mysteriously disappeared around the time of his birth.
What is going on here?
When he's captured and imprisoned on the pirates' ship, his only hope of escape may be to befriend the captain's daughter. But even if he can escape, the surrounding seas are teeming with fierce, alluring sirens and other threats. Not even a mermaid he befriends who claims to know his mother can help him.
Against all odds, can Jason muster the courage to thwart the savage pirate lord who's killed hundreds of sailors over the years as well as piece together what happened to his mother and reunite his parents? $0.99 on Kindle.