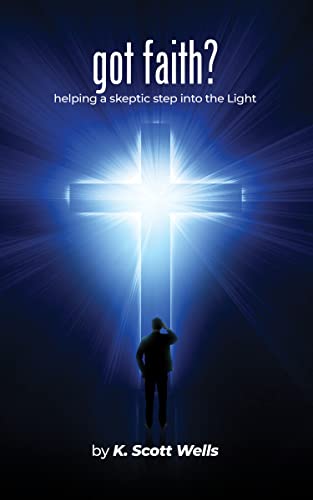 Do you have a friend that is an atheist, an agnostic, or a non-believer? Do you shy away when it comes to sharring your faith? Are you a Christian looking for something to strengthen your faith and walk with Christ?
Whenever you place yourself on the spectrum of faith, this book is for YOU!
This unique book is designed and written with YOU in mind!
YOU CAN UNDERSTAND:
How much God loves you and how to tell others.
God is the Creator of the universe, and He loves you.
The Bible has been accurately preserved and is truly God's mind, heart, and voice on paper.
Who is Jesus on the Bible is.
Jesus fulfilled hundreds of prophecies that were written many years before His earthly birth, life, death, and Ressurrection.
Jesus did all the work, so that you do not need to do any work to have an enternal relationship with Him.
How to have close, personal relationship with the King of Kings and Lord of Lords.
Get got faith? today! $1.99 on Kindle.