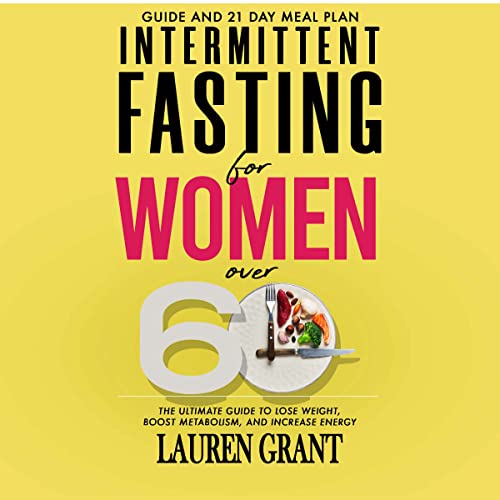 Want Your Sixties to Be More Vibrant and Energy-filled? You've tried countless diets and know they don't deliver lasting results. You know that a lifestyle change is needed, one that works for your body, schedule, and phase of life. INTERMITTENT FASTING FOR WOMEN OVER 60 is the simple solution. We can blame menopause, age, and a sedentary lifestyle for a lack of energy, brain fog, and weight gain, but it isn't too late to reshape our bodies and minds to feel and look younger. I really struggled in my fifties with my health and as my sixties approached, and problems with hypertension and pre-diabetes plagued my life. My health improved drastically when I learned about and started intermittent fasting, and yours can too!
In INTERMITTENT FASTING FOR WOMEN OVER 60, you'll discover:
· The benefits of intermittent fasting
· Choosing a method that works for you
· Tools and strategies for success
· Managing common challenges
· 21-day meal plan and recipes
· Simple exercises to supercharge weight loss and improve well-being
· And so more!
This book is for anyone struggling to improve their lifestyle. Whether you are retired, still working, or raising kids (and grandkids), the strategies described in this book will set the stage for a healthy transformation. You may have tried other diet plans, but we've included useable tools that will help you stay on track and accountable to the most important person – YOU!
Just click on "BUY NOW" to discover the incredible way intermittent fasting can improve your life. $0.99 on Kindle.