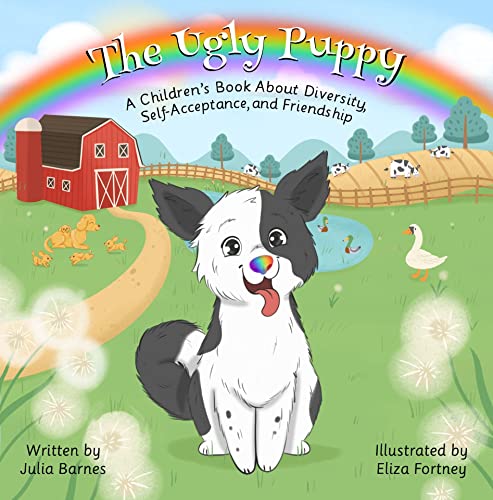 "You see, your differences bring beauty to this world."
In this empowering spin on the classic story "The Ugly Duckling", you'll meet a puppy with a rainbow-colored nose who is proud to be different. On her journey to find a kind friend who accepts her for her differences, she confronts many obstacles, until she meets a special character who reminds her that her differences are her greatest beauty.
This lovely interpretation of the classic fairy tale offers hope and reassurance to children who struggle with feeling they don't fit in. It is sure to be a favorite for young children who need a boost of confidence and who love rainbows!
For Ages 5 to 8. To learn more, visit: www.LavenderWillowPublishing.com $1.99 on Kindle.