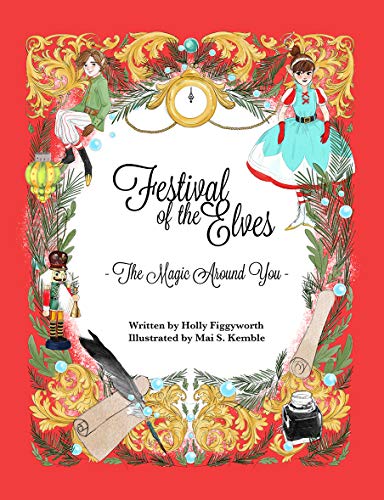 "Festival of the Elves: The Magic Around You is a wondrous holiday delight…It will be a magical addition to your Christmas reading list!" – The Children's Book Review
"Elliott and Kemble's spellbinding picture book is saturated with magical characters and cheerful Christmas traditions that champion kindness, merriment, and the magic of sharing." – Publishers Weekly booklife
"Families looking for additional holiday traditions may enjoy sharing this—and re-creating the activity—together." – KIRKUS
With debut author Angeli Elliott's Festival of the Elves comes a charming and precious story of elf siblings Noel and Holly Figgyworth. The book written under the pen name of Holly Figgyworth, tells the adventures of the two young elves plunged into the human world on a twinkly, swirly, snowy night. Their mission? To share a beloved elf tradition and make the month of December more magical and joyous for humans, one elf note at a time. But will their magic meter register enough magic to get them home?!
This first book in a trilogy highlights the magical power of kindness, gratitude, and joyous celebration!
WANT TO RECREATE THE MAGIC OF THE STORY FOR YOUR FAMILY? NEED A NEW FAMILY TRADITION? Click on the Look Inside to see the beautiful illustrations and learn more about Festival of the Elves elf notes and all the family fun they bring during the month of December. $2.99 on Kindle.