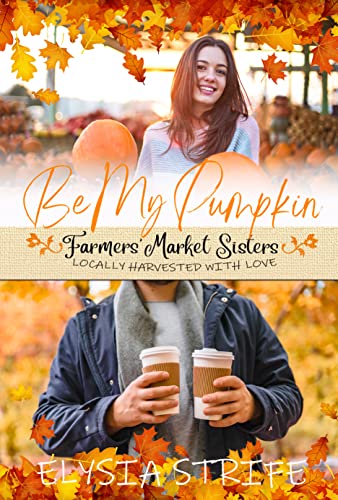 Sienna has always been the farm's marketing specialist. But when the pumpkin patch opens for the season, attendance is unexpectedly low. Joel Kirsch is only supposed to be there installing a security system, but he wants to help.
Together, they plan a last-minute fall festival to bring in extra customers. It takes a lot of work to get the word out online and schedule events for the weekend. If the festival flops, Sienna worries about what it will cost the farm and if she'll be stuck with truckloads of pumpkins in the fields.
But Joel has a secret plan to boost Sienna's sales. He hopes she isn't upset when she finds out what he worked out without her input.
Will Sienna forgive Joel for the strings he pulls and see the truth behind his actions? And will the festival be a winner or a frost-laden disaster?
A sweet and clean holiday romance with a touch of humor.
"It was such fun to read…I truly love this series!"
– BookBub Review,
"Great characters and a plot that just keeps you reading. I loved the paintball scene."
– BookBub Review,
"I really enjoy this series about the O'Leary sisters finding love while saving the farm traditions."
– Goodreads Review, Free on Kindle.