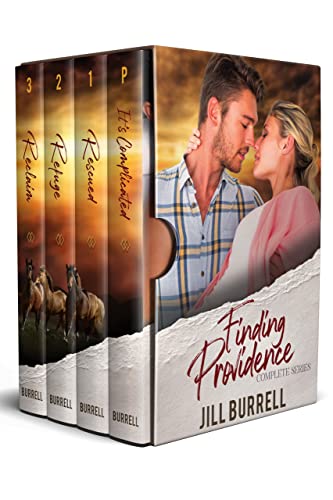 Prequel – It's Complicated
Sparks fly when two focused and hard-working advertising executives are forced to work together on the biggest project of their careers. Will they jeopardize the project by falling in love?
Book 1 – Rescued
A single mother finds herself at the mercy of strangers when her car leaves her stranded. The broody mechanic who comes to her rescue has problems of his own. Ones she can help with, if it doesn't cost her life first.
Book 2 – Refuge
Falling in love with a stranger can be dangerous. But this handsome rancher isn't about to turn away a woman in need.
Book 3 – Reclaim
When she left town to chase her dreams, she crushed his. But now she's back and on the run from an abusive husband. He promises to protect her, but at what cost? $0.99 on Kindle.