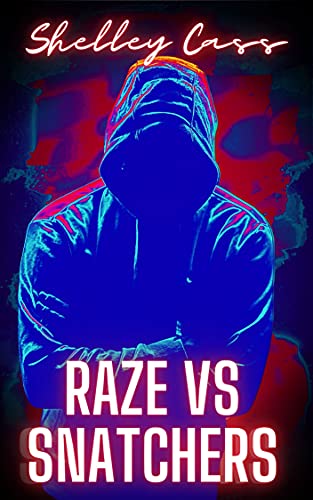 An LGBTQ+ action romance series that packs a punch…"Razes, Razes, everywhere … snatchers, snatchers all beware …" Hato's gang must go up against an underground system trading in the lives of youths, or risk losing the kid brother of their group forever. Kiddo prefers to be a wallflower. But being a ten out of ten on a looks scale makes that impossible … Especially when snatchers are out to find and sell the most aesthetically pleasing, most vulnerable youths they can snatch this season. Yet Kiddo has also caught the attention of the mysterious Raze. A snatcher hunter, Kiddo's new protector, and an irresistible flirt who is very interested in keeping Kiddo alive.A gritty urban backdrop, gang warfare, a vigilante hero, a corrupt system, and a bisexual awakening. Join the action and enjoy the ride.
Interview with the Author:
Q. What could readers compare the 'Raze Warfare' series to?
A. It has a similar tone to 'The Outsiders,' with a gang like a family of very different people who need each other.
Q. What makes this series different?
A. Girls are kick-ass members of the gang. Sexualities are open (there's a bisexual triad romance – why choose?). There are diverse racial backgrounds. There's some gender-bending. The enemy is more covert, but widespread – a corrupt underground system. And the gang members enforce vigilante justice, while battling their own demons – ranging from trauma to learning difficulties.
Q. What do you love most about this series?
A. I love that Kiddo and Raze are so different – opposites attract. Their deepening, first-time gay romance felt so intimate and sweet and real to write. I especially loved including so many diverse kinds of people without feeling the need to center the story on their race/gender/sexuality/difficulties, because people are people. I loved having them there, as they are, rolling with the punches as people do – rather than the storyline centering on any stereotypes.
Q. What do you want your readers to know?
A. Hearing from you feeds my soul. Feel free to reach out on Facebook or shelleycass.com.Read, read my pretties! And enjoy. Free on Kindle.