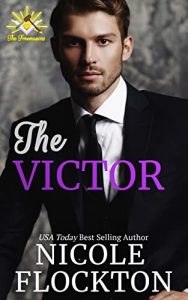 She wants a divorce. He wants her back. Who will be The Victor?
Ava Vaughan wants one thing from her husband–a divorce. When she demands it from Cole, the last thing she expects is for him to say No. What is he thinking?
Cole Jacobs has spent the last six months waiting for Ava to return to him. He isn't ready to say goodbye to his wife or his marriage. Instead he proposes a deal—use her skills as an event planner to organise an important fundraiser, and then he will grant her want she wants.
Working together brings buried feelings to the surface forcing them both to face the reasons why their marriage fell apart. Suddenly letting go isn't as easy as either one thought. $0.99 on Kindle.