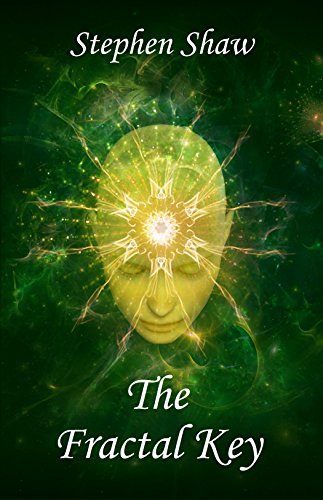 STEPHEN SHAW is a Globally Renowned Mystic, Spiritual Life Coach, Shaman, Tantra Master, and Author of 12 bestselling, spiritual self help books. As seen on KTNV Las Vegas, NBC Palm Springs, multiple podcasts and digital media.
THE FRACTAL KEY is a book about shamanism, spiritual healing and profound self transformation. It reveals the secrets of advanced shamans, shamanic practices and shamanic journeys. This book discloses many potent indigenous plant medicines and life-transforming psychedelic therapies. The Fractal Key is the premier, unbridled, tell-all book that unveils powerful healing secrets, techniques and tools. Absorb advanced spiritual and esoteric knowledge and shift your life into fulfillment and bliss. All these sacred teachings are the outcome of my own exhilarating spiritual adventure! "One of the best self help books for women and men, and personal growth books. A timely revelation." Read my books The Fractal Key, They Walk Among Us, I Am and Divine Love together, and create radical self transformation, then proceed to the rest of my 12 self inspiration books.
Stephen Shaw is the Author of 12 Spiritual Books Best Sellers: I Am, Heart Song, They Walk Among Us, The Other Side, Reflections, The Fractal Key, The Sorcerer, Divine Love, Atlantis, and the trilogy of 5D, Star Child, The Tribe. Website: www.i-am-stephen-shaw.com $2.99 on Kindle.