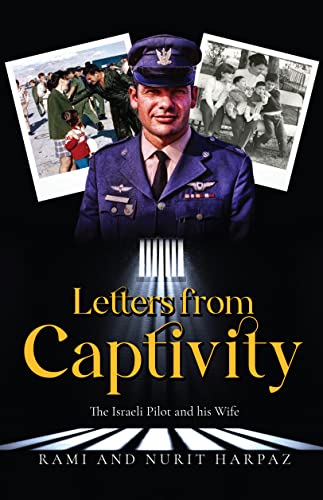 On June 30, 1970, seconds after a missile hit his plane, Israeli pilot Rami Harpaz found himself hovering between heaven and earth. The earth below, however, happened to be Egypt.
In the twinkling of an eye, Harpaz went from being the highly-skilled pilot of a Phantom Jet – then the spearhead of the Israeli air force – to a prisoner in an Egyptian prison where he was to be held captive for the next three and a half years.
A few hours after his plane had gone down, Harpaz' wife, Nurit, and his children received the bitter news. Nurit had just entered the final months of her latest pregnancy, a pregnancy that unexpectedly culminated in the birth of twin girls.
Throughout the years of his captivity – on both sides of the Sinai Desert – Rami and Nurit went through many upheavals, happy moments vying with dispiriting disasters, hope mingling with despair. The story of their lives during that time – together and separately – could easily form the basis of a nail-biting television drama.
'Letters from Captivity' has been written in the form of an epistolary novel, blending together the moving, authentic correspondence that passed between Nurit and Rami. These are the very real letters that reveal the physical and mental struggles this rare couple had to overcome. They provide deep and meaningful insights into the crises and obstacles life puts in our way, and how we might face and overcome them.
'Letters from Captivity' is a real story, told by those who lived it, but which has been written in the most captivating prose. It is a fascinating, breathtaking, epistolary novel which does not allow the reader a single moment's respite. Free on Kindle.