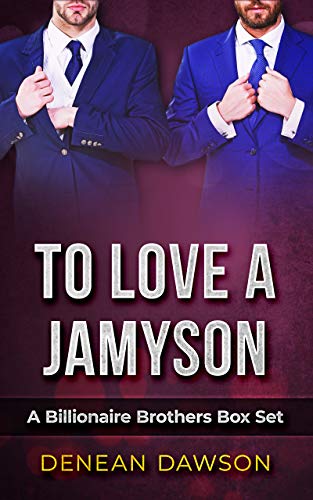 Follow the journey of the Jamyson Brothers as they learn about new love, experience second chances, and figure out if friends are the best lovers in this 3-Book Billionaire Brothers Box Set.
PASSION FOR CHANGE
A billionaire playboy wants to find lasting love.
How does a man, who is so focused on his own needs, learn what it takes to focus solely on someone else's?
CONFLICT OF INTERESTS
A long-lost first love unexpectedly reappears at a billionaire's office with a stunning business proposal he never contemplated and, with it, a second chance at love he'd only dreamt about.
Can Jake find true happiness in the arms of his current love and life, or is the lure of long-lost passion flooding to the surface paired with a unique and lucrative business opportunity too hard to pass up?
LOVE, FINALLY
A billionaire playboy's search for love unexpectedly begins anew.
Is it possible the random meeting of a single mom and the unanticipated friendship that follows ends up being the best thing to happen to everyone involved? $0.99 on Kindle.