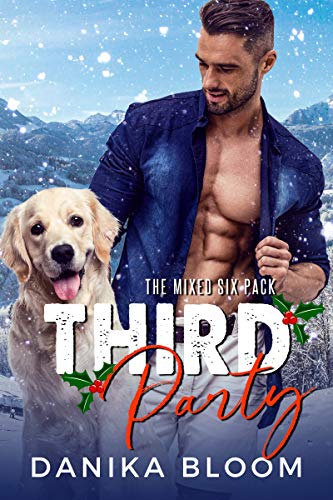 Josh Rhodes was the love of my life. We were all set to do the 'til death do us part' thing. But when the video game he'd created sold for millions, I realized I wasn't prepared for the 'for richer or poorer' part.
All I needed to do was prove that I could still support myself—if I had to.
All Josh wanted to do was support me—because he finally could.
But I'd seen what happens when a woman is financially dependent on a man. She gets stuck. Stays when she should leave.
So I took a well-paid temp job overseas. Just for four months.
When it became a year, Josh told me not to bother coming home.
So I didn't. Until I did. Still broke and still madly in love with Josh Rhodes.
~~~
Third-Party is a full-length, steamy, second chance, holiday romance.
This is book 3 in the Mixed Six-Pack series. Each book features a different brother and can be read as a standalone. Never any cheating and HEA is guaranteed!
If you love stories with emotional depth like books by Nicole Snow and Lauren Landish, you'll love Third Party. Free on Kindle.