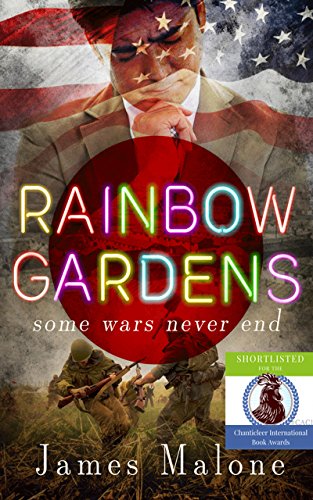 Japanese immigrant Harry Shikita has a dream: To become a successful businessman by building Rainbow Gardens, Minnesota's first neon-lit motel. But the 1920s are a tough time to be an "Oriental" in America, and Harry must deal not only with prejudice, but also the trolls.
Yes, trolls. The kind that turn to stone. Cursed descendants of Cain, the trolls live all over the world and are trying to find their way back to God through their Redeemer.
The trolls think Harry's their guy, but Harry's on his own quest to be a pillar of the community, an "old boy."
The fates of Harry and the trolls intertwine in a romp through history, providing a unique look into American life–from the sexual liberation of the Roaring 20's to the violence of two world wars. Will Harry accept his calling and become the trolls' bridge to God's grace? The answer lies within the neon paradise of Rainbow Gardens. Free on Kindle.