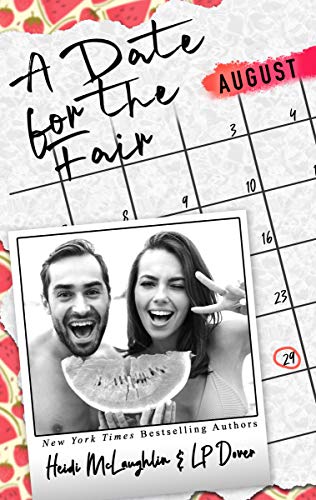 New York Times and USA Today bestselling authors Heidi McLaughlin and L.P. Dover come together for a sexy new series that delivers romance for every season!
Covered in sweat with a sticky face… the signs of a great county fair.
Years ago, Laura dropped out of college for love. Unfortunately, the perfect life she built with her husband imploded when he decided to plunge into another woman's dunk tank. Now, eager to rebuild her shattered life, she's returned to her dream of becoming an Interior Designer.
As if her life isn't already a Ferris wheel of emotions, who walks in to teach her first class but Jude, her high school sweetheart. One glance, and the desire between them sizzles hotter than a freshly fried funnel cake.
Reconnecting at a town fair, their night starts with a watermelon eating contest and ends with them sharing more than a corndog. Laura is blissfully embracing a dizzying Tilt-a-Whirl of romance with Jude, when her ex saunters back into her life in search of a second chance. Will she go back to the comfortable life she once treasured? Or aim for the big prize and a shot at true happiness?
Dive in face first and don't stop until they scream your name, it's time for The Watermelon Festival! $0.99 on Kindle.