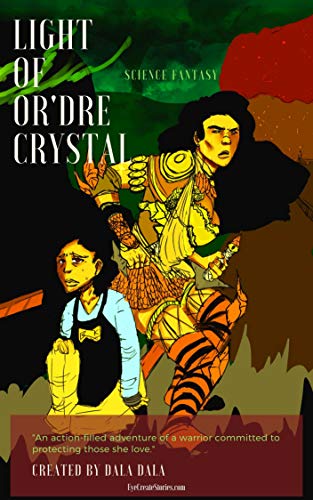 "My name is Crystal. I'm a loving, hard-working mother from Miami, Florida. I'm sharing my story on how my earthly life was over in one day, a day I planned to give my youngest an exciting birthday party, but ended up a horrific disaster. Instead of cake and ice cream, we found ourselves on a trip to a planet called Lamarea. In Lamarea, our new lives began with new challenges while adapting to a world with underlying evil waiting to erupt. And it did almost killing me."- Lady Crystal
Crystal will need to find her way to step into her true powers to fight against those determined to change what is lawful.
However, not all will be easy for this misguided soul because unforeseen forces manipulate the divine flow for greed and control.
Will she be able to protect those she loves and survive a battle against evil never experienced before? $3.99 on Kindle.