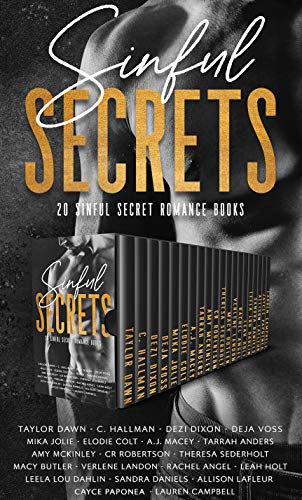 Ever had a secret you couldn't tell?
We have…
Devour twenty tantalizing contemporary romance stories that will leave your sheets hot and your reading devices smoldering.
Inside you'll find sexy, sweet, and deliciously hot stories brimming with sinful secrets.
You'll stay up all night getting seduced by possessive, dirty alphas who will leave you begging for more, sassy heroines willing to make them work for it, and sweet connections that will have you grinning from ear to ear.
From steamy office romance, friends-to-lovers, second-chance, and more, we bring multiple levels of heat and all the spicy tropes to provide you hours of sexy fun.
So tell me…which of these books will become your next sinfully secret obsession?
Fans of, Lauren Landish, Willow Winters, and Lucy Score will love this set. $0.99 on Kindle.