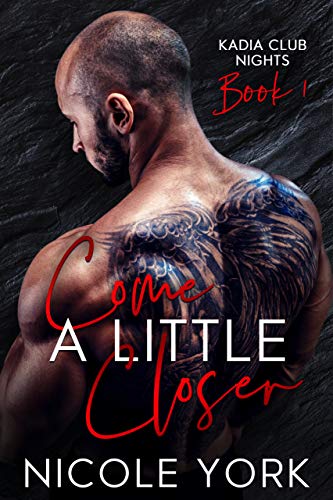 I've lived beyond death more times than I can count.
From the streets, to owning a club in New Orleans, to hustling drugs for the Chicago mafia, to this…
The hottest nightclub with the darkest of sins in New York City.
And my enemies are moving in. I can almost sense their shadows slipping closer.
It's no time for resting on my heels or falling in love.
Besides, I gave that madness up years ago.
This pretty little dancer has my eye though, and the woman is persistent if nothing else. She's a single mom, so maybe that's part of her tough-girl act.
And she should be. We go way back to a time when I wasn't so broken by the life I've chosen.
She's got no clue of the danger she's trying to bed. She just remembers the good parts. Lucky for her, I still got all of those. But she should beware.
Because if I like her the way I remember liking her, I'm not willing to ever let it go. $0.99 on Kindle.