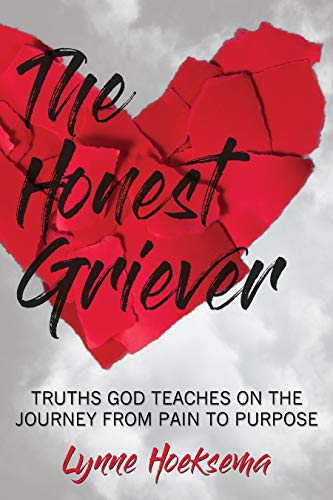 Do you long for a book that's brutally honest about the hard work of grieving a deep loss?
Do you want that same book to give you a reason to hope for a brighter tomorrow despite your heartache?
The Honest Griever does exactly that. It chronicles the author's journey after the death of her husband of 31 years. Through the heartbreak, she openly shares her struggles and her victories — and how God walked beside her, teaching her to stand on his unfailing promises.
Here's what you'll find:
• A raw, transparent look into the full spectrum of grief emotions
• Practical suggestions for stepping back into life
• Touching examples of God's revelations and guidance
• Rich scriptures to comfort, instruct, and encourage
• A biblical approach for every step on the grieving journey
Losing a spouse will turn your world upside down, as can any major loss in your life. Allowing yourself to fully grieve, while acknowledging God's work through your pain, is a powerful combination.
The result is a new creature who is refined by the fire of the affliction, not destroyed by it. You don't need to pretend you aren't hurting. But you, too, can learn how God can turn pain into purpose.  $0.99 on Kindle