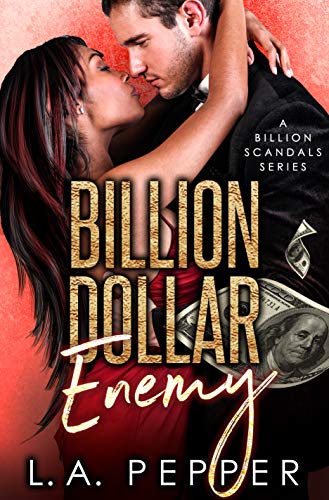 Falling for my best friend's brother sounds about as enjoyable as sitting on a cactus. Don't get me wrong, he's delicious to look at, but the whole spoiled AF golden boy act he has going on…No thanks.
If I'm not gritting my teeth trying not to tell him off,
I'm clenching my fist talking myself out of assault and battery.
He never misses a chance to run that mouth.
Until his perfect billionaire life comes to a screeching halt,
and he needs a favour from ME.
Spend a few weeks, all expenses paid work trip in the Virgin Islands.
And if his begging wasn't enough,
he sends a shirtless selfie so hot I throw my phone across the room.
When did I start noticing his soul-piercing eyes?
And that mysterious grin, dripping with charm?
The line between love and hate just got blurry.
And falling for Jack could cost me everything.
I just have to survive two weeks in paradise, with only ONE bed.
Get lost in the 4th book in the series, "A Billion Scandals"
This emotionally deep story of fate, true love and what happens when two polar opposites can't keep their hands and hearts away from each other! No cheating or cliffhangers, and of course, a HEA! $0.99 on Kindle