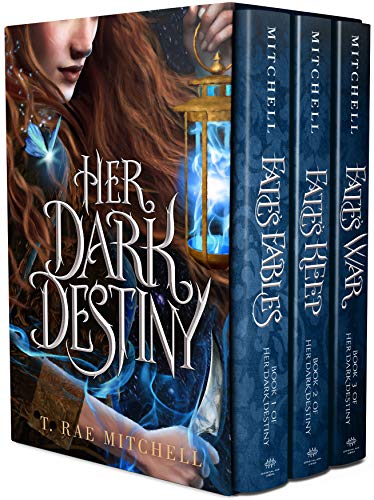 Create anything with the stroke of a pen.
Power of a god or ultimate destruction?
Fate will decide.
Seventeen-year-old bestselling fantasy author, Fate Floyd, is suddenly ripped from the pages of her charmed life and cast between the covers of a deadly storybook realm in search of a magical object only she can retrieve.
While that would normally be an awesome beginning for her next book, nothing from even her darkest nightmares could have prepared her for the horde of mythic monsters and seductive fae out for her blood.
Then there's Finn. The young, golden-haired Scottish druid who looks as if he stepped straight out of her secret journal. She will soon discover why he feels eerily familiar and way too good to be true…
This box set includes the first three books of the 'unputdownable' Her Dark Destiny series with over 1,300 pages of magic, romance and adventure. $0.99 on Kindle.