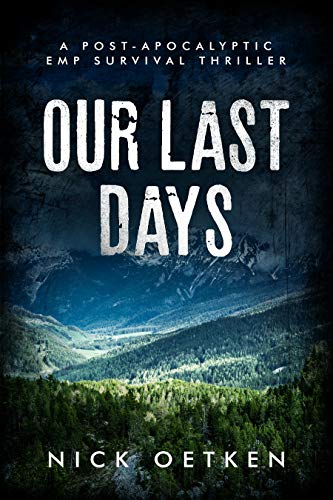 How would you defend your family and your home if the grid went down and overwhelmingly dark forces arrived to take your lives and everything that you had?
Former soldier Roy Foster, a hardened veteran of the Iraq and Afghanistan wars, and his wife Josie and daughter Alex are living peacefully out in their peaceful and beautiful homestead in the countryside of the Inland Northwest.
Even when an electromagnetic pulse attack knocks down the entire power grid across America to descend the country into a living hell of perpetual chaos and death reminiscent of the Medieval Ages, the Fosters believe they are safe and secure in their well-stockpiled and secluded rural home.
But everything changes when a surprise home invasion forces Roy to shoot one of the intruders, the brother to the mad leader of an armed and dangerous ex-convict gang scavenging for supplies in the countryside and preying on the innocent.
Vowing vengeance and in desperate need of the Fosters' stockpile, the gang prepares to launch a deadly and well-coordinated attack on the Foster homestead.
Facing overwhelming odds, the Fosters are faced with a critical decision: either abandon their homestead and their stockpile with it, or stay and fight to defend what's theirs… and most likely die in the attempt.
Our Last Days is a realistic and unpredictable EMP survival thriller novel filled with non-stop action, excitement, and suspense. It's perfect read for fans of SHTF fiction, action/adventure, and post-apocalyptic fiction. Free on Kindle.