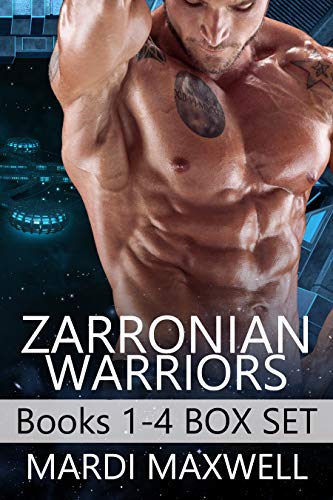 VALAN'S BONDMATE – Valan Eirikson needs a bondmate to survive but his anger and pride won't let him accept Wrothian Lia ad-San as a mate. When he does the unforgivable only love can make her want him again.
THORN'S BONDMATE – Thorn Valanson is a ruthless, unforgiving warrior who's sworn to protect the Zarronians' mating secrets. When he catches Earth reporter Daria Zane hiding on his ship and her scent triggers his mating fever he finds himself bonded to a female he didn't choose, doesn't want, and believes is a spy.
SOREN'S BONDMATE – Soren Valanson is injured when his starship crashes on a small, frozen planet. Skye Ka-Hal is a Krystali enchantresses with powers that can save him but it means claiming him as her mate without his full consent. A deed that will end in her death if its discovered by the Krystali Kouncil.
RONIN'S BONDMATE – Ronin Hughson has given up searching for his mate when he meets her on Krystali. Belle has secrets and has worked hard to be banished from her village. When Ronin insists on going with her she knows he's going to ruin her plans. $4.99 on Kindle.