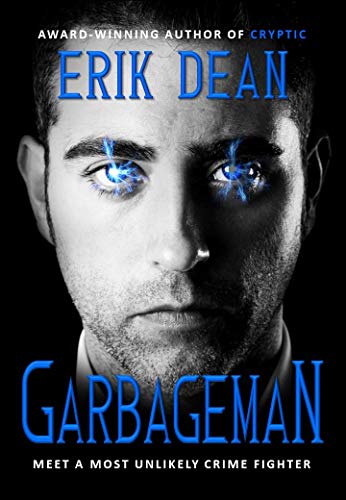 From multi-award winning author Erik Dean, Garbageman is packed with action and suspense, and a dash of morbid humor.
A night that starts out as the best night of David's life goes terribly wrong. He and his fiancé, Julie, wander into Banger territory while trying to help a wounded man. David ends up shot in the head and his girlfriend, kidnapped.
Fighting for his life, David is rushed to the hospital where a brilliant neurologist uses a daring new treatment to save him. He survives, but he doesn't remember a thing…not who he is or where he comes from, or that his girlfriend is in terrible danger.
The gang is not about to let a witness to their crimes wander around. A reward is given for his capture, dead or alive.
David doesn't fully understand the circumstances he's in. When the Bangers set up an ambush, he barely escapes into an alley. Just when he's about to get shot for a second time, a strange, vagrant-like creature covered in trash comes to his rescue…
What is it and why is it helping David? $2.99 on Kindle.