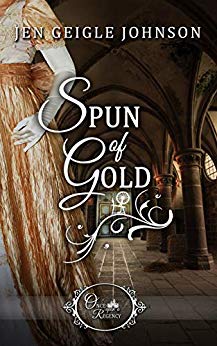 Spinning, spinning, straw to gold.
An unthinkable offer. A courageous miss. A determined Lord, and an evil duke.
Never. She vowed to never marry.
But Lord Harcourt was determined to unravel her secrets.
She'd never heard of a debutante in her first season trying to marry the least desirable man she could find, and yet, here she was. With the Duke after her to make a choice and her family's happiness weighing in the balance, she pushed forward until the unthinkable happened: she fell in love.
When faced with a tempting but unthinkable offer, how can she accept, when a union with Lord Harcourt would steal from him what he most desired?
The power of a determined goodness and love conquer all in this Regency Fairytale. Jane Austen and Georgette Heyer fans alike will want to read a version of Rumpelstiltskin the likes of which they've never seen. Grab your copy today. $0.99 on Kindle