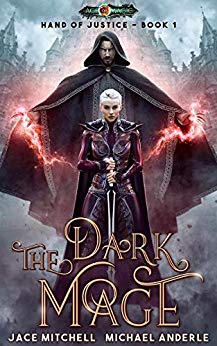 Right Hand Riley Trident is lithe and fast, her tongue every bit as sharp as her sword. Her and her partner, the massive brute William Teller, are new-age knights sworn to defend the kingdom of New Perth.
But dark days are on the horizon.
Rumors swirl of a dark mage to the North. A man who's harvesting magic from people, using it to strengthen himself. He's amassing an army, and his sights are set on New Perth.
With the fate of the kingdom at stake, Riley and William embark on a journey putting them on a collision course with this mage… and with their own mortality.
Will their fighting prowess prove enough to vanquish the dark mage and his legion of followers, or are they doomed to a fate amongst the harvested? $0.99 on Kindle.