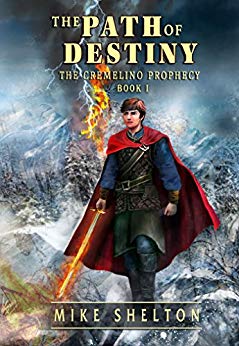 A Prophecy.
A Powerful Sword.
A Reluctant Wizard.
Wizards and magic have long been looked down upon in the Realm.
So what happens when you find out you're a wizard?
If you love magic, sword & Sorcery, wizards, and epic fantasy don't miss this first book in The Cremelino Prophecy– and discover what remarkable destiny awaits Darius. Free on Kindle.