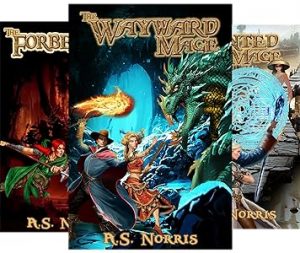 Tasked with finding the fabled Tome of Time, an artifact rumored to be the cause of the last Great Cataclysm, Jack Wartnose, a novice mage, sets out with little to go on its whereabouts. A chance encounter with his childhood sweetheart reveals not only is she still alive, but he also fathered a son with her! Taking his new family along for the quest, Jack Wartnose soon finds his quest becomes increasingly dangerous as skeletons from his past arise to murder him; more previously unknown family appear with vengeful motives; the Mage Inquisition seeks to imprison him; and shadowy figures watch his every move, hoping he will be the one to lead them to the fabled tome!
THE ADVENTURES OF JACK WARTNOSE is an award-winning epic, noblebright fantasy novel series that promises thrilling sword-and-sorcery adventure with plenty of humor and romance. Written for adults but safe for teens.
From $0.99 to $2.99 on Kindle.