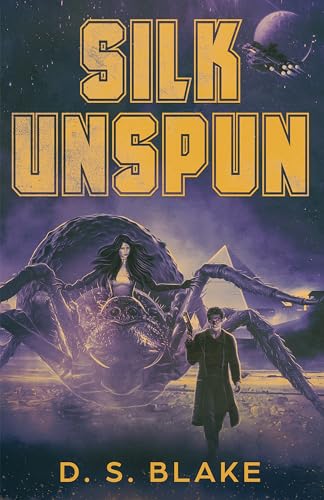 It should have been a routine negotiation, an easy task for even a novice bailiff to handle.
Jake Ambler, a disaffected youth searching for purpose in the cosmos, finds solace in the ranks of the disreputable "exopreneurs" those who seek to profit from the exploitation of alien worlds. His assignment?
Bug Space, a region of the galaxy where colossal, intelligent insectoids reign supreme. But when Jake arrives on the insect-infested planet of Telia, he quickly discovers that nothing about his mission is routine. The Spider Queens of Teila, a domineering race of arachnids, wield power like nothing he's ever encountered. Their disdain for lesser life forms is only surpassed by their insatiable desire for supremacy among their own kind, especially the males.
And his fellow exopreneurs intend to cash in on it.
As Jake delves deeper into the tangled web of Teila's intrigue, he finds himself embroiled in an uprising that threatens to consume him and those he cares for most. Survival is a high-stakes gamble, and the only way out is to unravel Teila's greatest secret before Jake becomes yet another pawn in this galactic struggle for power.
Silk Unspun is a pulse-pounding science fiction odyssey that explores the boundaries of loyalty, survival, and the pursuit of forbidden knowledge in a universe where danger is as limitless as the cosmos. $0.99 on Kindle.