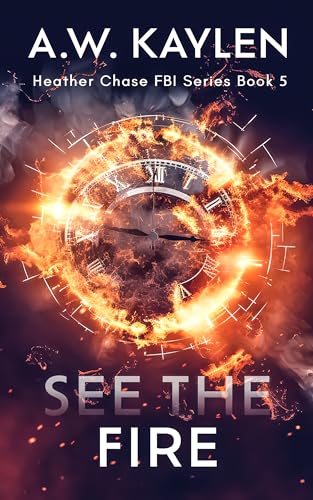 A shadowy terrorist group, a secretive cult, and an FBI agent hell-bent on blowing this case wide open.
When a devastating fire rips through a Federal Records & Accounts building, talented FBI Special Agent Heather Chase is tasked with hunting down an elusive arsonist.
She quickly realizes that the attack is linked to a series of high-profile crimes rocking New York City, orchestrated by a clandestine terrorist group known only as The C.
Dead-set on exposing the criminals behind the attack, Chase follows a web of clues that plunges her deep into the criminal underground. From shady businesses run by a ruthless mob boss to a sinister Ellis Island cult, Chase must push her skills to the limit to bring down The C and prevent another attack all while grappling with the loss of her intuitive powers.
The clock is ticking, and The C have already set their sights on their next target. With a wild card private detective on the loose, Chase senses that their paths are careening toward a fiery showdown… and only one side will walk away.
Dive into an explosive detective fiction novel that strikes the perfect balance between gritty realism and witty humor. With high-octane action and no shortage of wild twists, the fifth stand-alone book in the Heather Chase FBI Series is a must-read for fans of hardboiled crime fiction and near-future thrillers.