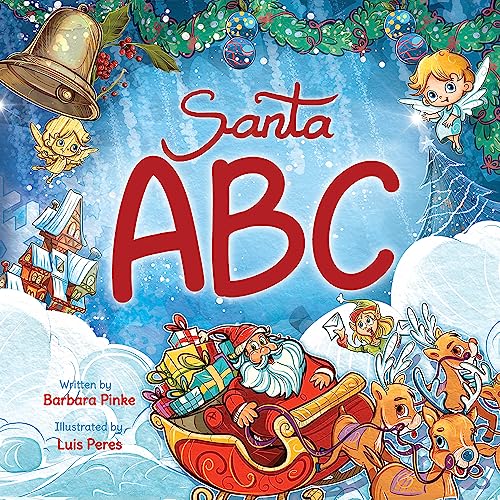 Discover the whimsical world of Santa Claus with Santa ABC, an enchanting and educational children's book that introduces young readers to the alphabet with festive holiday concepts in a delightful way.
Each letter is accompanied by a word, a corresponding illustration, and an age-appropriate fun fact, helping to expand their vocabulary, and providing a visual aid to grasp the concept and meaning of each word.
With vibrant illustrations by Luis Peres, children will be captivated by the delightful world of Santa Claus as they learn about letters from "A is for Angel" to "Z is for Zzz."
Santa ABC is the perfect addition to any child's holiday reading list, combining learning and entertainment in one captivating package.
It is an ideal gift for parents, grandparents, and educators looking to engage young readers in a fun and educational way during the Christmas season.
Let Santa ABC ignite the magic of the alphabet and the joy of Christmas in the hearts and minds of children. Free on Kindle.