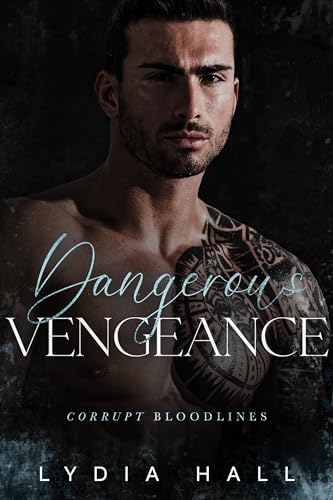 My need for revenge led me to the most dangerous member of the Bratva.
Ruthless and heartless, Matvey Matty Gusev, doesnt deserve my body.
Let alone my soul.
And yet, as his captive, I crave the moments I spend alone with him.
Finding my uncles murderer was the only reason I became a journalist.
And investigating Matty was my only mission.
Now, I know his secrets.
But I also know hes not a monster.
Matty would never hurt me.
Letting go of my desperation for revenge is tough as Im faced with an impossible choice.
Put Matty behind bars or let him walk free and right into my arms
DANGEROUS VENGEANCE is the fourth book of The Corrupt Bloodlines series of interconnected standalones.
This scorching hot dark romance story with Beauty & the Beast elements can be enjoyed on its own, or binged along with the whole series! $0.99 on Kindle.