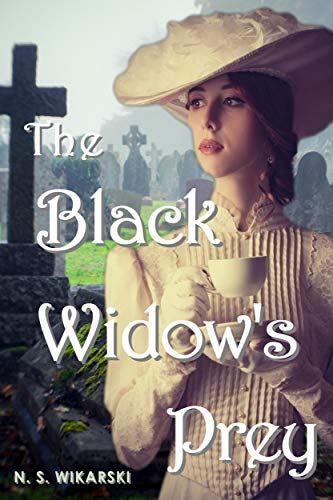 Series Nominated for Reader's Choice Awards as Best Historical Mystery and Best Traditional Amateur SleuthFor Fans of Cozy Mysteries, Amateur Sleuths, and Gilded Age Chicago History
GILDED AGE CHICAGO MYSTERY SERIES
Chicago in the 1890s is the fastest growing metropolis in America. It rivals New York as the City of the Century and the epitome of the Gilded Age. This melting pot of thieves and corrupt politicians, robber barons and immigrants, is rife with scandal and social injustice. An eccentric heiress and a star reporter find themselves repeatedly drawn into the hidden world of intrigue and murder that lurks within the shadows of the White City.
Volume Three – The Black Widows Prey – ARKANA SERIES CROSSOVER
Consulting detectives Evangeline LeClair and Freddie Simpson face their most challenging case yet when a priceless Egyptian artifact is stolen from a Chicago museum. To make matters worse, the museums richest patron is robbed of a diamond necklace shortly afterward. Suspicion immediately falls on a wealthy widow and her scheming son. Trapped in their clutches is the widows hapless daughter, about to be forced into a marriage of convenience against her will.
The investigation is complicated by two mysterious strangers who have also taken an interest in the missing Egyptian relic. Solving both thefts will lead Freddie and Evangeline down some strange avenues of inquiry involving secret societies, international criminal masterminds, gentlemen jewel thieves, unexpected ocean voyages, and underworld kingpins. The two sleuths must either solve their case or join the ranks of fatalities numbered among THE BLACK WIDOWS PREY. $0.99 on Kindle.