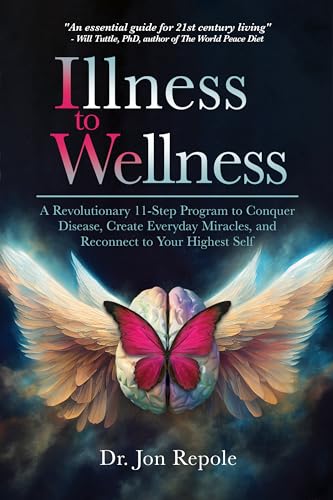 The disease of humankind is our addiction to our past, limited, separate, and conditioned self. Are you ready to break free and embody the best version of yourself?
We are in the midst of a global disease crisis that is affecting us physically (premature deaths, diabetes, cancer, heart disease) as well as our psycho-emotional-spiritual wellbeing (depression, existential anxiety). Many of the physical and mental illnesses that now plague us are preventable and treatable. We can do better. We must do better. The I-llness to We-llness approach will provide you with eleven revolutionary tools to help you reclaim your health, conquer illness, live a life by design, and actualize your greatness.
Healthcare is not just about the maintenance of symptoms, prevention, and survival. And it's not just about adding years to your life; it's about adding life to our years. All of this can be summed up as self-actualization and self-transcendence. In this book, you will learn how to actualize your potential on all dimensions: physical, emotional, relational, mental, and spiritual. Read I-llness to We-llness and you will see why doing good is good for us. $0.99 on Kindle.